Transformative Coaching and Training for Individuals and Organizations
Here's How I Can Help you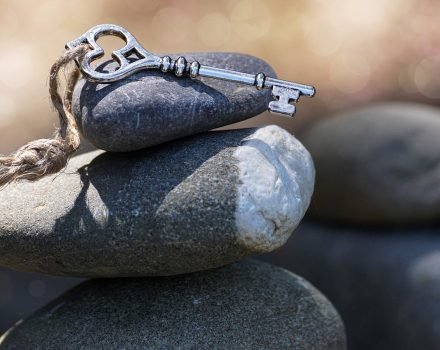 Work with me and Become the Best Version of Yourself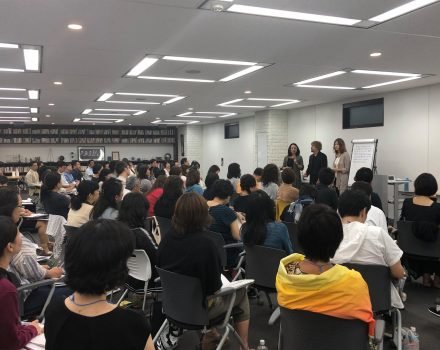 Join my newsletter to receive articles and videos on how to achieve your full potential and become the best version of yourself. You will also receive valuable information on the latest research and trends in the fields of positive psychology and NLP.

Kris is hands down one of the world's leading coaches and trainers. Her ability to uncover core issues for immediate transformation and growth is uncanny. Not only is she a masterful teacher and coach, she also has the heart and kindness of genuine care for her clients. My experience with her as a mentor and coach has had a priceless impact on my personal and professional life. I am incredibly grateful for her.
Lindsay Briner
Executive Coach and Consultant
Kris is an excellent coach and trainer, a wonderful human being and a long-time friend. In addition to creating her own highly successful programs, she is a valued member of our NLP University Faculty and a key contributor to the worldwide NLP Coaching initiative. 
Robert Dilts
NLP Developer, Author and Founder of NLP University International

Having seen and experienced many coaches over the years I can say without a doubt that Kris Hallbom is truly in a league of her own. Her conscious presence creates the foundation for a truly transformative and trusting space where you are guided to discover and arrive at the right destination for your life. The experiences are so powerful that I've seen lasting behavioral change and real results that has propelled me towards the life I want. Her talent is a true gift to be cherished which never stops to amaze me - and is literally priceless.
Nickolai Joergensen
Digital Business Value Creation Executive, ABB Silicon Valley Innovation Center
Kris is by far the most impactful coach I have ever worked with - going into a session I always know that I'll be working on not necessarily pleasant things that are holding me back but she'll manage the experience in the most pleasant and comforting way and leaving me with a changed life experience in the days, weeks and months that follow The work I've done with Kris over a 3 week period would most likely take 5-10+ years with other coaches. On top of that she hold a lot of wisdom and has an amazing humor that I enjoy getting to know more and more. Everytime I find out something is not serving me anymore I book a session with Kris… and I always recommend Kris to people in my network if they're looking for immediate lasting results while having a positive experience on the journey. She's been a key contributor to helping me enjoy life to the fullest and I will be forever grateful!
Marie Kvorning Veng
Management Consulting Senior Principal, Accenture Llp
Kris is a dynamic and brilliant coach and trainer. I worked with her in various capacities both as a student and client while going through her training courses. Kris has an impeccable ability to build rapport and listen to others and is very compassionate with her clients! I learned a lot from her and also grew tremendously in my career through the coaching sessions she did with me. I would highly recommend her as a coach and trainer.
Reha Zamani
Senior Customer Success Manager, LinkedIn Headquarters in San Francisco, CA
Kris is a superior coach and trainer. When I started working with Kris, she helped me organize, prioritize and value "me", in such a way that totally changed the landscape of my life and career. She is my #1 choice for personal and professional development. As a result of the work we did, I am soaring in the direction I want to be!
Anita Alleyne
Real Estate Agent at Redfin.com
I've done a lot of private coaching sessions with Kris, and it has completely transformed my life! Kris is one of the kindest, most loving, and generous people I have ever known. Her skills with NLP are well-known and she uses them in deep service to her clients. Her creativity in co-creating both The WealthyMind™ Program and Dynamic Spin Release™ training is stunning. These programs have changed literally thousands of lives – mine being one of them. I am so grateful I found her.
Taru Fisher
NLP Health Practitioner and NLP Coach
Kris Hallbom is one of the great NLP developers, as well as a talented coach and trainer. She is a person of rock-solid character, long experience, significant contributions to the field, and compassionate insight, who combines creativity with courage, knowledge and authenticity. I recommend Kris personally, and any trainings or coaching she conducts, without hesitation.
John David Hoag
Executive Communication Trainer and Coach

I have worked with Kris as my Life Coach over about an 18-month period. We worked over the phone as we are on opposite sides of the world. I could have looked for a coach in Australia, but Kris came highly recommended and I wanted someone at the top of their game and that's Kris. She was fantastic to work with and I have had so many positive outcomes as a result of our work together on so many levels. Kris has helped me release many limiting beliefs that were holding me back. Deciding to working with Kris was one of the best decisions I have ever made, because it has truly changed my life. I would highly recommend Kris to anyone who is looking for a coach or NLP trainer.
Pamela Course
Hypnotherapist at Inspired for Success Hypnotherapy, Melbourne, Australia
Kris is the best coach I've ever worked with and I highly recommend her coaching and training programs. I've had the pleasure of working with Kris several times over the last 15 years. Her manner is warm, gentle, caring, and empathetic. She is unsurpassed at creating and holding a safe space for her clients, and uses NLP and other strategies to find the hidden sources of issues, and gently resolve them while producing the needed change.
Tim Gaiser
Master Sommelier and nationally renowned wine expert
Reach out to me below to inquire about my services.