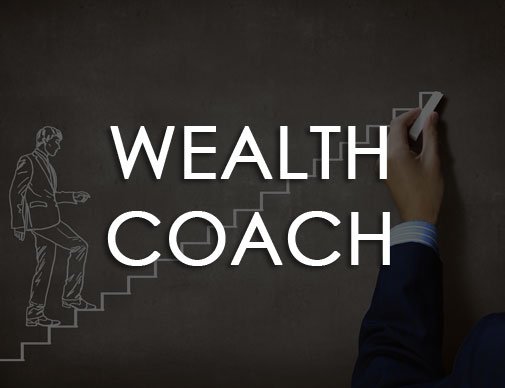 3-day Advanced Wealth Coach Certification Training Program
Become a Professional Wealth Coach– Learn how to help others transform their wealth consciousness, create the life they want and go to their next level of success!
The Wealth Coach Certification training is a comprehensive coach program for individuals who want to assist other people in creating and maintaining wealth consciousness– while developing a greater ability to generate more of what they want in life. This program is also for those who want to turbo charge their own personal and professional evolution, and be the best person they can be!
This coaching program is also for those who want to powerfully transform their own wealth consciousness, and employ self-coaching to enhance their own success and live life to its fullest potential.
The mission of the 3-day Wealth Coach Training Program is to help coaches have more choices and alternatives for helping their clients to become more prosperous and happier by creating more of what they want in life. This will be accomplished by training a group of people who share complementary missions in the area of wealth and abundance, and who use Money Clinic technologies and processes as a focal point.
During this exciting program, you will learn a variety of practical processes and methods designed to help your clients be more successful in whatever they do. You will also learn how to help them discover their own inner resources and strategies for success.
By the end of this program, you will know what the exact steps and procedures are for coaching someone towards having greater wealth and abundance in their life. You will also have an in-depth understanding of the tools, skills and methodologies for helping your clients powerfully shift their beliefs around what is possible for them in their lives. You will intuitively know how to help people develop their own success strategies for creating what they want and living life to their fullest potential.
Ultimately, you will learn the secret formula to help yourself and others achieve their lifelong dreams, and become better and more competent at whatever they choose to do!
Program Benefits
– Learn powerfully effective coaching skills that can be used to achieve success in any area of your life

– Break through the unconscious, self-imposed limitations and beliefs holding you and your clients back

– Learn coaching skills to help individuals develop a healthier relationship with money and wealth

– Connect with an amazing group of like-minded entrepreneurs, coaches and innovators. People, like you, who want to fulfill their true purpose in life and shorten their learning curve to business success and wealth.

– Become a Certified Professional Wealth Coach!
Specific Wealth Coach Training Methods Include:

• Brief Lectures

• Live demonstration

• Discussion

• Small group processes

• Simulations and Role Plays

• Coaching practice with another participant during the program.
This program also includes, an information packed manual to support your learning. It is designed for easy reference for future use of the material.
Prerequisites for the Wealth Coach Certification Training
In order to attend this advanced Wealth Coaching Certification program, you must have successfully completed one of the following programs:
– Certified NLP Practitioner Training
– Certified NLP Coach Training
– Money Clinic Trainer's Training